Fleet Maintenance At Lucent ReflectionZ In Oak Lawn, Illinois: Let Us Maintain Your Vehicles.
Fleet maintenance is a program specifically designed to ensure the safety, efficiency, and longevity of vehicles within a company that owns vehicles. We at Lucent ReflectionZ understand how difficult it can be for a larger fleeted company to maintain all those vehicles so we are here to help, its what we specialize in. We work with many companies in Chicagoland, let us know your needs and we will be happy to help with a customized quote for your company.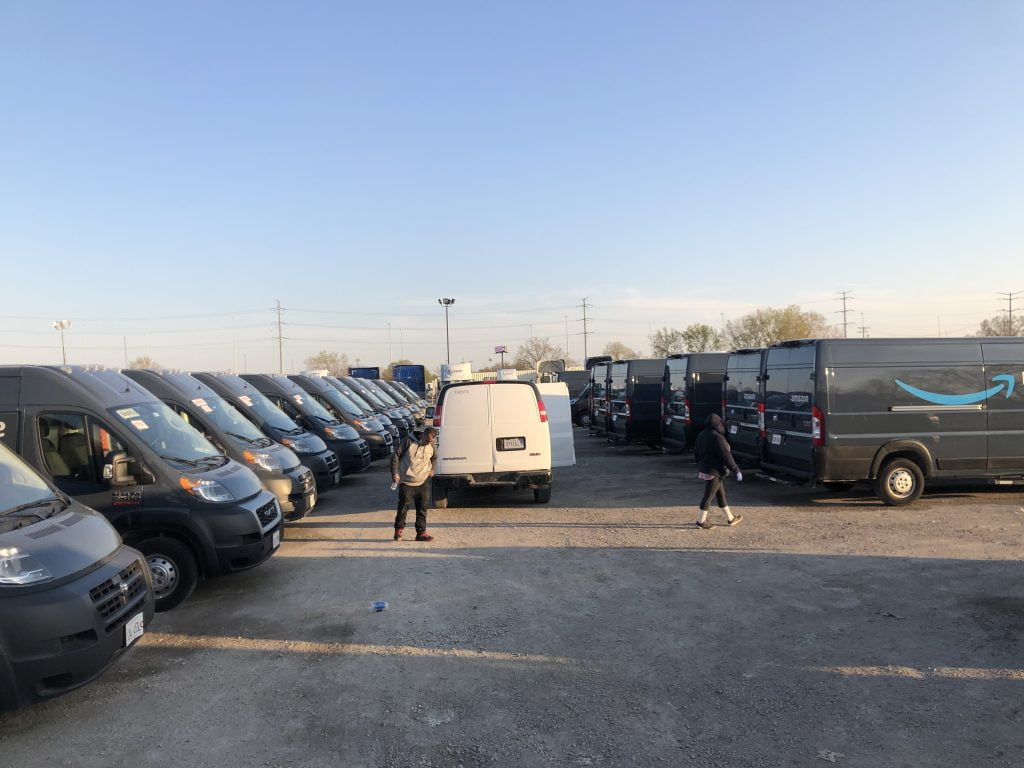 Why should we need Fleet Maintenance?
Fleet maintenance has numerous advantages for any company that operates a fleet, from keeping drivers safe to lowering expenses and minimizing maintenance requirements.
Lower Fuel Costs
When you increase your fleet's maintenance plan, you can save money on fuel. Checking the oil and filters in your car will help you get more miles per gallon. Another significant component in fuel efficiency is tire and wheel care.
Automating manual tasks
Fleet maintenance allows you to automate all manual operations, saving you time. It frees up time for your staff to focus on other essential duties, resulting in increased productivity and business success.
Retain customers
The advantages of operating a safe and well maintained fleet show the positive publicity it delivers to your company. Maintaining a contract might be difficult without a strong reputation. Additionally, having a safe culture within your company enhances employee morale. Working for a firm that emphasizes employee safety and is prepared to put the necessary systems to ensure their well-being makes employees feel valued.
Extending the lifespan of your vehicle
Preventative maintenance is essential for a fleet's cars to last longer. It lengthens the lifespan of a vehicle depending on usage. A fleet manager should keep their drivers informed to deal with the human elements. For example, perhaps they should be trained and a culture built around a common aim.
Better resale value for fleet vehicles
There is a way to keep the resale value high by doing preventative fleet maintenance at regular intervals. Records of fleet maintenance services help to demonstrate that all vehicles are well maintained and in good working order.
FAQs
How often should you get your vehicle maintained?
We suggest that every few months we come in and maintain and detail your fleet vehicles, that way it becomes a routine and your vehicles always look their best.
How much does Fleet Maintenance cost?
Depending on your specific business demands, the cost will vary, but the efficiencies and cost savings will sufficiently return your investment to justify the expense.
What is Fleet Maintenance?
Fleet maintenance is the act of keeping your vehicles in good enough shape to keep them safe, dependable, and able to stay on the road for more extended periods. Developing a preventative maintenance program is an essential component of fleet management since it helps firms save money by lowering operating expenses and improving vehicle inspection results, among other things.
What does Fleet Maintenance service include?
Fleet maintenance involves us reguarly cleaning washing and polishing if required your company fleet of vehicles. Also keeping your cars in good enough shape to keep them safe, dependable, and able to stay on the road for more extended periods.
Interior maintenance
Vacuuming: vacuum the seats, carpets and mats, headliner, rear cargo area, and the trunk to remove debris.
Scrubbing and Brushing: This eliminates stains from carpets and mats on the floor.
Steam Cleaning: Steam cleaning removes stubborn stains from carpets and seats. Glass Cleaning: Washing the windows and windshield.
Leather: Any leather parts in the vehicle are cleaned with a leather cleaner and special leather products.
DeOderizer: Many detailers spray the fragrance into the interior to keep a car scent clean and fresh.
Exterior maintenance
Exterior wash and dry: It is a hand-washing and drying method. The detailer will use specialist products to spray and wipe off the car's body. It includes the rims, door handles, and glass.
Decontamination: After washing the car, a clay bar removes any pollutants, overspray, or residue. Claying creates a cleaner, smoother surface and helps polish and wax work more effectively.
Polishing: Polishing removes thin layers of clear coat by buffing an abrasive substance over the car's paint. Minor scratches and swirls in the paint vanish as a result of this.
Exterior maintenance, engine detailing, headlamp polishing, plastic restore, polishing, ceramic coating, paint protection.
Fleet maintenance at Lucent ReflectionZ in Oak Lawn, IL
Fleet maintenance in Oak Lawn, IL, includes a complete interior refurbishing of all surfaces inside the vehicle's cab. The hard to reach areas will be thoroughly cleaned as well as the windows. Fleet vehicles should be fully maintained every couple of months!